Jill Sullivan: Book Explains The Fascinating World of "Breathtaking Postal Art" | Lifestyles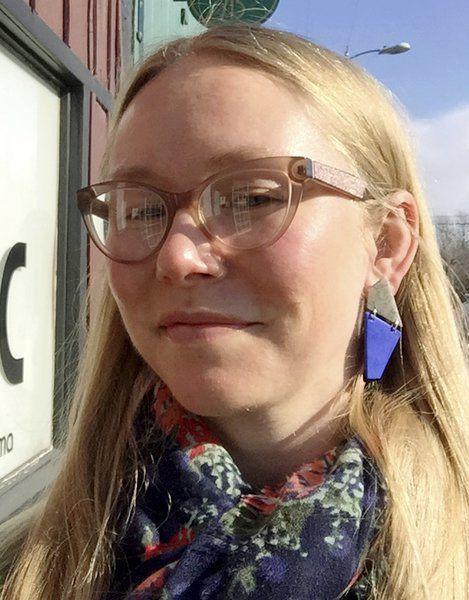 In 2014, we, Post Art Library (the private non-profit arts organization located inside the Joplin Public Library since 1981), launched a call for applications for postal art. The idea was to create a unique exhibition of postal art received from all over the world to introduce residents to the medium and encourage their participation. At the time, I was a little new to postal art myself and my experience with the Global Postal Art Network – yes, that's one thing – was limited at best. Still, I was there, helping coordinate a mailed call for nominations and co-organize the resulting exhibit.
Enter JENNIE HINCHCLIFF and CAROLEE GILLIGAN WHEELER "GOOD MAIL DAY: A PRIZE FOR MAKING STUNNING POSTAL ART". This book differs from other postal art books I have read (such as "Mail Me Art" by Darren Di Lieto and "Correspondence Art", edited by Michael Crane and Mary Stofflet, both of which are wonderful) in that 'it is not just a postal art gallery but a kind of postal art workshop, as the authors offer a wealth of tips on how to make postal art, how to start an art project postal and navigate the world of postal art. Additionally, it introduces readers to postal art terminology and, perhaps more importantly, postal art etiquette.
But what is mail art? A basic and common definition of postal art (aka correspondence or postal art) is that postal art is when people send small-scale works of art to each other through the postal service, often the package itself. being considered a work of art. Frankly, this definition falls flat and does not describe the dynamism of this movement which has lasted for decades.
In my experience, the best way to describe mail art is to hand a pile of it to someone. The only sure thing about mail art is that it is, as Hinchcliff and Wheeler write, for everyone: "Anyone can be a mail artist, regardless of skill level or background. art style. The art of the mail itself is everywhere, and all mediums are welcome. (The authors remind us, however, not to send anything we don't want to process in our own mailboxes, such as perishable items, to anyone.)
While mail art is for everyone, the network, like any other, has a few ground rules. Namely, that "every piece of postal art that arrives in your mailbox should receive some kind of recognition in return." That is, send something back.
In the world of postal art, this reciprocity is known as documentation. "No Returns" is another principle of art exchanges by mail, which means that every piece you receive is yours, just like every piece you send is someone else's. I appreciate that Hinchcliff and Gilligan Wheeler tell us from the start the rules and "age-old traditions" of postal art culture. It's like they're telling us that if we can't follow these rules, then we don't need to read any further or participate.
Of course, there are some non-network rules that mail artists must follow, such as those of the Postal Service (or services, when sending internationally). As such, we are reminded to familiarize ourselves with our local postal regulations and to keep in mind that mail is classified based not only on shape, but also on thickness and weight. For example, if an envelope exceeds the maximum dimensions or thickness, then it may be classified as a package and, therefore, require more postage. The regulatory chapter also includes "The Ten Commandments of Mail Art", "The Seven Sins of Mailing" and "Seven Suggestions for Getting Your Mail Art Safely to Its Destination". You will also find tips for wooing your postman and making friends with those who work at the post office.
Most of the book is not about setting mail art or mail art rules, but about having fun and making mail art. A few pages deal with turning everyday items, such as stickers, wrappers, leaves and bird feathers, into mail-in art. What to do with those old dryer sheets? Send them by mail. As the authors discovered, they make postal art that is sustainable. The point is, you can creatively use whatever you have nearby and whatever you find around like lost and found, old catalogs, junk mail, and more.
Ideas for decorating and illustrating envelopes, whether they are ready-made or that you create yourself, are included in this title, as are other techniques, such as paper folding, texturing, and making. patterns, as well as stencil, postage and artists, your handwriting, find pen pals and develop your postal personality.
My Old Friend Chapter 10 explains how to start your own postal art project, including writing a call for entries, creating documentation, and developing a correspondence log, which is more complicated than keeping a list or mailing list. postal art contact address book because it has more information. For example, a correspondence register might have columns for name, address, what you received, when you received it, what you returned, when you sent it, and any other details you received. would like to include. Believe me, when coordinating a mail art project that involves sending documentation (i.e. thank you mail art) to those who send it to you, a register comes in handy!
"You Can Take It With You: The Roaming Mail Art Kit" is one of my favorite chapters. In this chapter, the authors stress that "mail art can happen anywhere, anytime, and anywhere". Think of a waiting room you're stuck in, when you're waiting to make a phone call, use public transportation, or a similar situation. The idea behind the mail art kit is that it is possible to make mail art even when time is limited. The "Suggested Items for a Well-Stocked Postal Art Kit" list is excellent, although your kit can contain anything you want. The contents of my kit vary from time to time, although at a minimum it will include stamps, stationery, and a few envelopes.
Throughout the book, mini-interviews with mail artists from around the world, along with great visuals, are featured. The book ends with a mailed art gallery followed by a list of contributors, other resources, and an envelope template. Interestingly, the authors became friends when they got to know each other through postal art after meeting at a book arts event. So, the postal art they exchanged is a visual record of how their friendship developed – so cool!
So, is "Good Mail Day" a good introduction for budding mail artists? Indeed, because it continues to guide me through what started as a unique postal art project in 2014 and has since evolved into an ongoing project for our growing collection. As of this writing, we have over 300 pieces of postal art from around the world in our collection, and we are halfway through our third Postal Art Exhibition, which comes with a call for entries. active. Visit us at www.postartlibrary.org for more on "Post Mail Art Projekt 2021: Show Me Mail Art" and check out "Good Mail Day" by Hinchcliff and Gilligan Wheeler for how to get started.
As always, happy reading. And good mail!