"I left my phone for literally 5 minutes": "Queer Eye" spamming Jonathan Van Ness' phone with risky images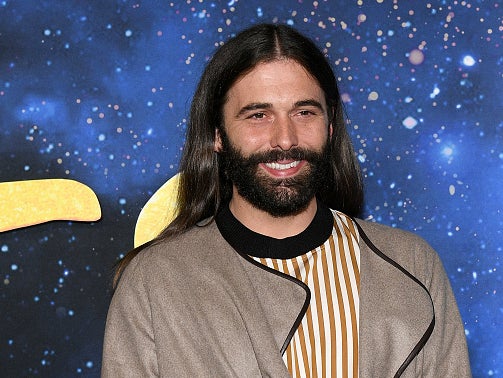 Jonathan Van Ness, lifestyle and fashion makeover show host Strange eye, take from Instagram to share what can happen to your phone if you leave it unaccompanied near your friends.
Ness posted a series of photos on Instagram, the first of which was a photo of himself shaking his head in disappointment as the camera turns to the gang in a car shouting, "We stand with you."
"Lol the time I left my phone in the Fab 5 car for literally 5 minutes. These nightmares had already posted two of these images, but then they saw that I had deleted them, so I thought I would give you the whole moment, "began the legend of Ness.
Ness then went on to what we can expect to see more from friends and fellow hosts Karamo and Antoni as we scroll through the photos.
"To save you time, @karamo's close-up photo is 3rd and @antoni's photo is 6th. The 7 is how 3 people were able to take so many pictures so quickly lololol" he.
Karamo shared the post on her Instagram Story saying "so good."
Tan France, another friend in the photo, took to her Instagram story to say, "I gave @jvn such strong content. You're welcome!
The number of times this has happened to many of us when friends decide to punk us has made others realize that this is the comedy they needed to see right now.
"Omg, I would die to have selfies of Antoni on my phone && Tanny is so sassy. I love it," one commenter wrote.
Another person in the comments had a little nostalgic moment, remembering a time when she left her camera behind, only to end up with some interesting content.
"I left a camera once and A WHOLE RUGBY TEAM grabbed it … I saw more of this team than I ever needed … wait … back then where we DEVELOPED the movie !! " wrote the commentator.
Speaking of the group's riskiest photos, one commentator pointed out that this is what true friends do, saying, "There's nothing that says 'true friendship' like taking a million photos of yours. nipple and your crotch on someone's phone in their absence … 🤣🤣🤣 I just cried a little 😆. I love you all! ❤️❤️❤️.
If that's not an example of strong friendship, we don't know what it is.