Electric vehicle company sues U.S. Postal Service over delivery vehicle fleet contract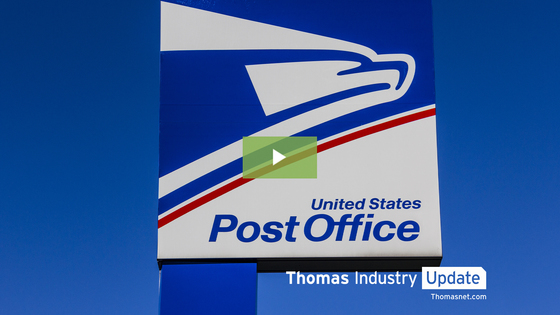 Welcome to Thomas Insights – every day we post the latest news and analysis to keep our readers up to date with what's happening in the industry. Sign up here to receive the best stories of the day straight to your inbox.
Earlier this year, the US Postal Service provided funding for the first overhaul of its delivery vehicle fleet in 30 years.
The winning bid, from Wisconsin-based Oshkosh Defense, could be worth $ 6 billion over more than 10 years, a substantial windfall for a company best known for its military vehicles.
But the move also came at the expense of Workhorse Group, the Cincinnati electric utility vehicle company whose all-electric offering lost to Oshkosh. The company's share price is said to have fallen nearly 50% following the announcement.
Almost four months later, Workhorse suggests the contract was awarded incorrectly – and he's suing the post office.
Exact details of the business challenge are secret, at least for now. The company formally challenged the offer in the United States Federal Claims Court, where the case is under seal. Reuters reports that a judge is likely to release some details of the complaint in the coming weeks.
For now, Workhorse has only said it will provide updates "as appropriate and as authorized" under a nondisclosure agreement.
Oshkosh, who declined to comment on the case, did not match Workhorse's all-EV contract offer. The new postal trucks will be a combination of gasoline-powered and electric vehicles, while gasoline-powered ones can be retrofitted with electric systems.
USPS officials hope to make the majority of its fleet electric within 10 years, but the Biden administration has requested funding to electrify the entire fleet of about 650,000 vehicles.
The post office told Reuters that Oshkosh's contract is going according to plan with the first new trucks due to enter the fleet in 2023.
Image Credit: Thomas Industry Update
Steel and metals supply trends on the rise amid tariff talks
Next story »
Learn more about manufacturing innovation