Chez Toit to provide affordable housing in the Orillia post office building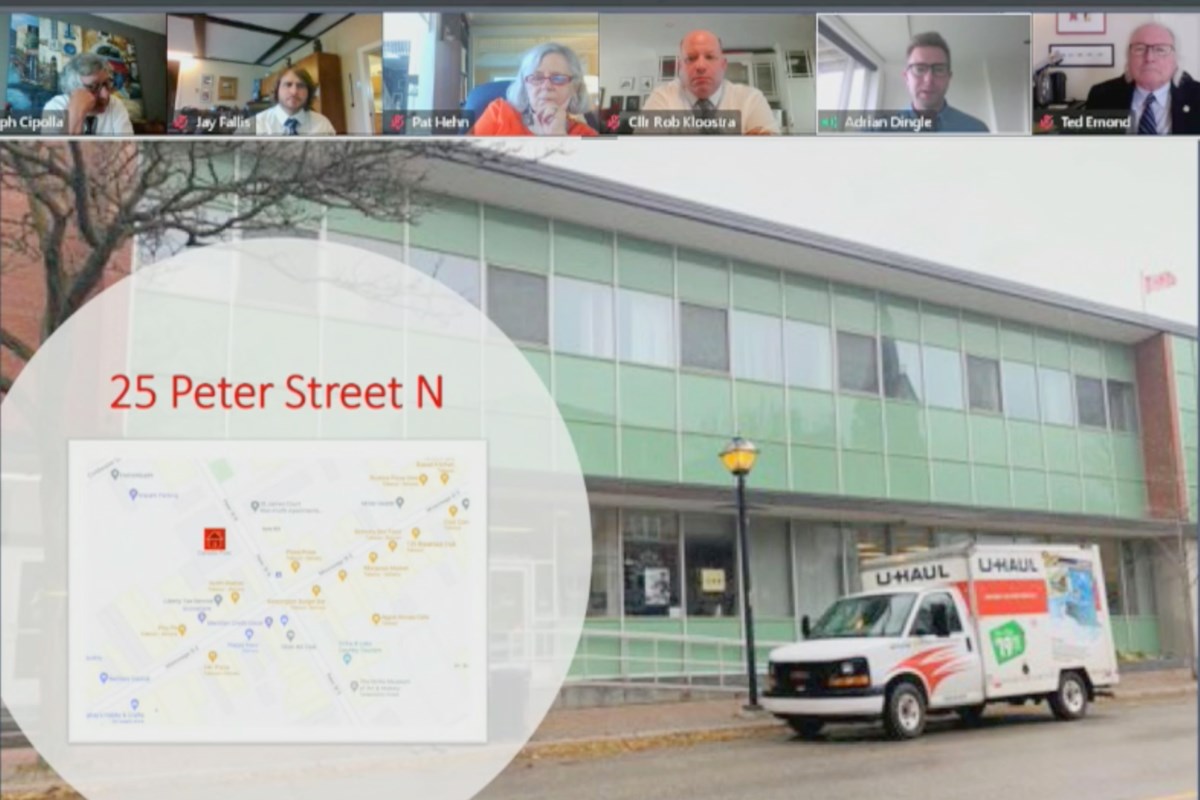 The second floor will be renovated, the third floor will be created to provide 40 units; "I honestly believe it's the equivalent of winning the lottery," says advisor
Chez Toit is looking to live up to its name with its plan to provide affordable housing above the Orillia post office.
City council on Monday heard from Adrian Dingle, director of property development at Raising the Roof, talk about the group's goal of creating 40 units at the top of the post office at 25 Peter St. N. At least 24 of them would be affordable units.
The target demographic would be women leaving the Lighthouse shelter and its supportive housing units that will become part of the organization's new housing and community service center once it opens on Queen Street.
The project is part of the Raising the Roof's Reside program, which aims to "create social impact through the renovation of vacant real estate," Dingle explained.
For this development, Chez Toit is partnering with the non-profit group of social enterprises Community Builders as well as the Lighthouse and Redwood Park Communities.
The plan is to renovate the second floor of the post office building to create 20 units and build a third floor with 20 more. Most would be studios and one bedroom units with a monthly rent of $ 500 to $ 550. The rest would be at the market rent.
It would go beyond the simple provision of housing. It would include direct tenant support from the lighthouse housing support workers, access to meals through the lighthouse coffee program, and mental health, job skills and community development support.
Dingle provided a concrete example of an "ideal candidate" for accommodation in this location.
Chloe, 33, was born in Orillia and has frequently visited the Lighthouse and the Sharing Place Food Center. She went to the Orillia Public Library to access the Internet.
Chloe is unemployed but looking to start a new job downtown. However, accommodation was difficult to find.
Public transit is her primary mode of transportation, so she must be near bus lines.
Chloe hasn't been able to afford her own apartment for five years.
"The most meaningful way to end chronic homelessness is to provide meaningful shelter with supportive services," said Mayor Steve Clarke, adding that a project like this can help achieve that goal.
Com. Pat Hehn also expressed his support.
"We have such a housing crisis right now (and) I'm so in favor," she said, but asked about the allocation of affordable and rent-to-market housing.
There is a push to integrate affordable housing and market rent, Dingle said, noting that this is meant to help avoid stigma and promote interaction among residents.
Lighthouse board member Tony Bianco said this development was ideal.
"We want to go out of business as a matter of urgency," he said of the lighthouse. "We want to provide stable housing for people… and this project is that stable housing. "
When the new lighthouse opens, there will be supportive housing where people can stay for up to four years. This is intended to give them time to prepare for a more stable living environment like the Raising the Roof project, Bianco said.
Construction is expected to start in early 2023 and the goal is for people to move in later this year.
Preliminary funding has been received from Canada Mortgage and Housing Corporation ($ 1.35 million in property value grant and start-up and debt financing of up to $ 118,000) and grants from private companies. ($ 300,000). A submission to Orillia's Affordable Housing Incentive Policy is also in preparation.
One of the issues with the location is parking. Raise the Roof has been working with city staff to find a solution, and a parking impact study is underway.
Potential solutions, according to Dingle's presentation, include "a project-specific reduction in the minimum parking requirement, the allocation of excess municipal parking spaces for tenant use, (and) the enforcement of the policy. Orillia cash instead of the parking policy ".
Dingle requested that the staff report on potential solutions be prioritized.
Com. Jay Fallis was excited about the project and said he would be happy to help in any way he can to resolve the parking issues.
"I think this is a huge win for the city on the affordable housing front and it comes at a time when we really need it," he said. "I honestly believe it's the equivalent of winning the lottery."
Staff will report to council on the parking situation and seek input from the city's parking advisory committee.
The post office will remain in the building.